By the late 1950s Charley had become something of a "go-to" artist for the Golden Press. Around 1960 the Press, now known as Western Publishing, gave him his largest commission to date – illustrating Gerald Ames and Rose Wyler's the Giant Golden Book of Biology.1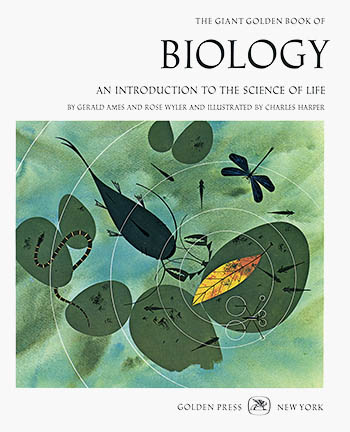 The book, published in 1961 at the dawn of the New Frontier, was a roughly middle-school level introduction to biology. The 99-page text included hundreds (or thousands if you consider each paste-up element) of gouache paintings. In addition to his signature nature scenes, Charley illustrated anatomy, cell biology, ecology, evolution, genetics, histology, the history of science, microbiology, physiology, even some astrophysics. Here is the TOC to give you an idea: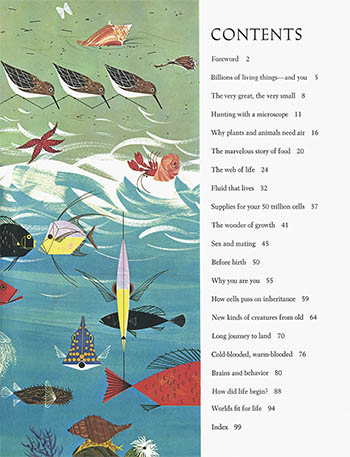 Any illustration in the book is worth showing here – even the most diagrammatic and scientific ones. Here is a small and somewhat representative sample: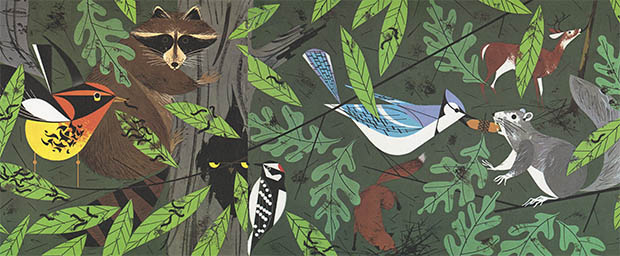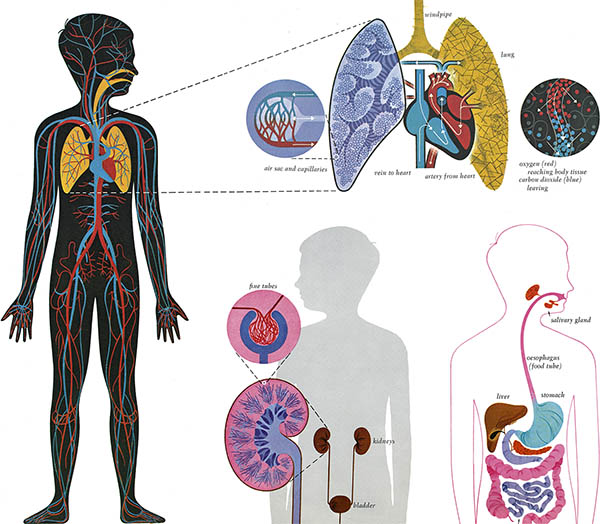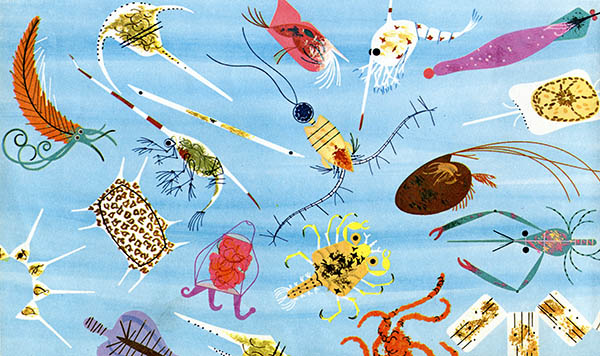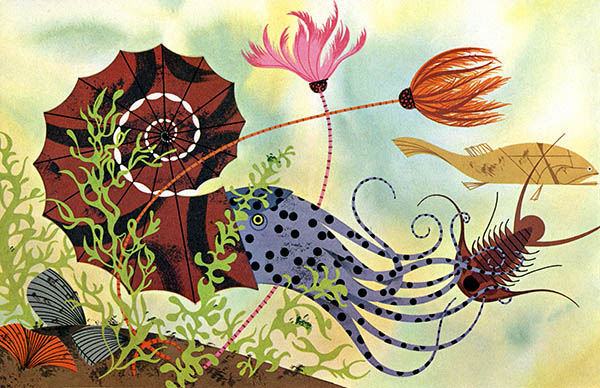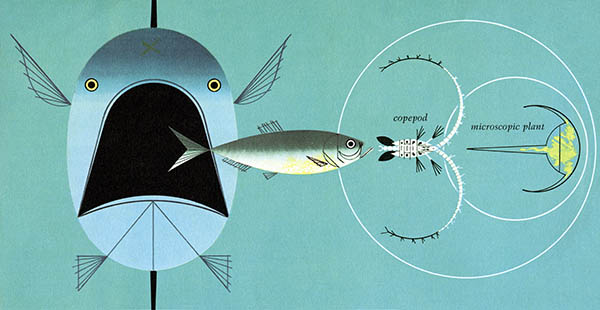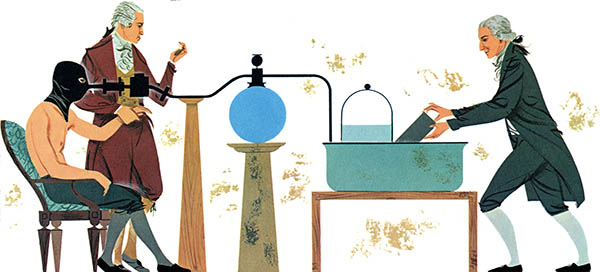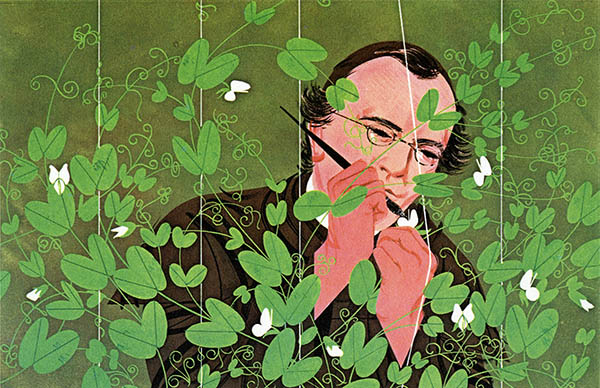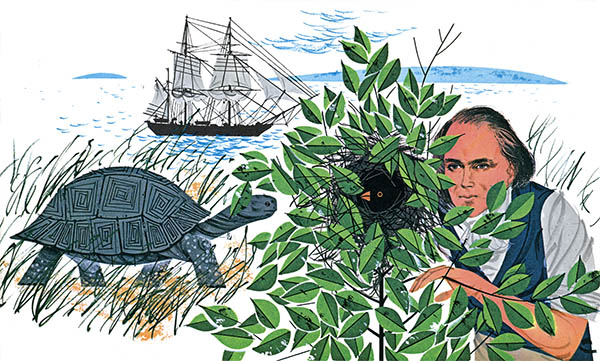 In their review of the first edition, the Center for Children's books stated:
"An oversize book, profusely and handsomely illustrated. Some of the drawings, because of a stylized technique, are impressionistic rather than realistic, but none of the illustrations give erroneous impressions. Because so much material is covered, no topic is explored deeply...The book gives, however, a broad and accurate review of biological knowledge for one unacquainted with the field." 2
Indeed, Charley admitted that he had to learn the subject while he was doing the illustrations, after all, he was an artist, not a scientist. The book, however, is now widely seen as his magnum illustratus as has passed from the quintessential mid-century children's science text into a cult object. Todd Oldham described it as "...one of my favorite things I've ever had in my life," and the illustrator Jacob Weinstein calls it "the world's most attractive textbook."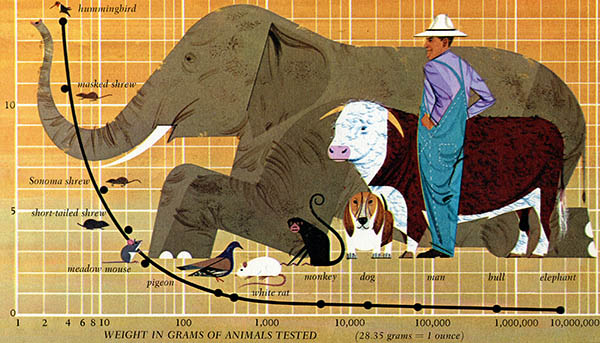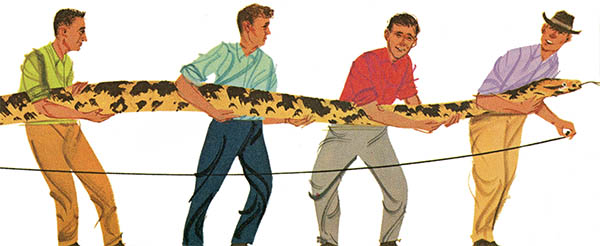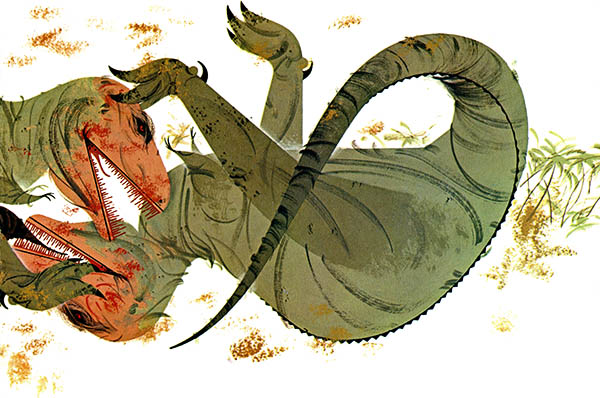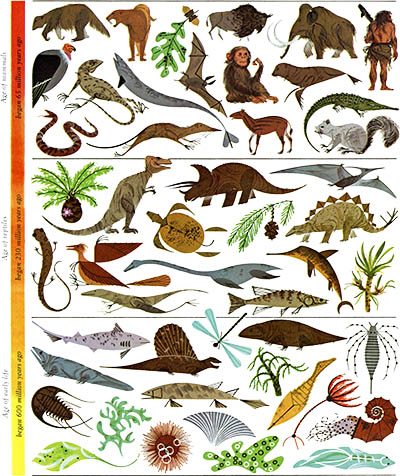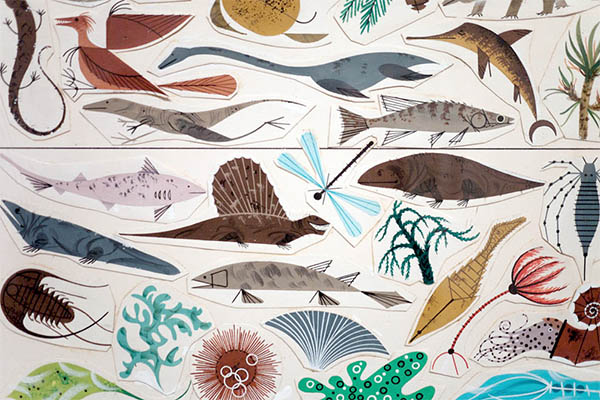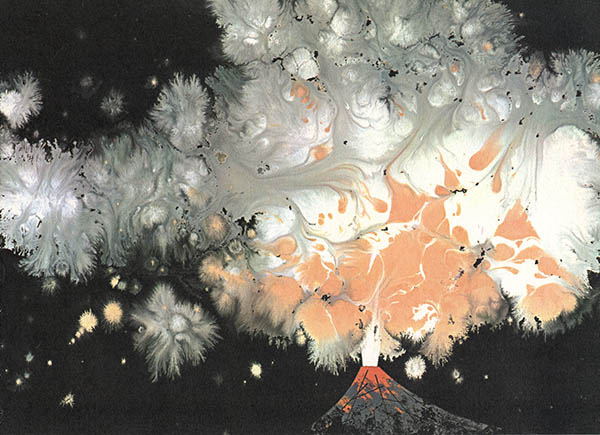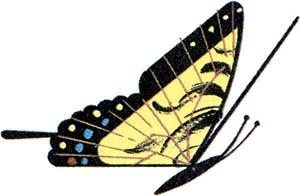 1. Ames, Gerald and Wyler, Rose. The Giant Golden Book of Biology: An Introduction to the Science of Life. New York: Golden Press, 1961 (WorldCat, Alibris). The one-page Foreward was written by George Wald, who would win the 1967 Nobel Prize in Medicine. A revised edition was published in 1967 and a second edition in 1968.
The book was also published in a number of European editions, e.g: Biologie: Das Leben, seine Entstehung, Entwicklung und Funktion. Zurich: Delphin Verlag, 1961; Les Merveilles De La Vie. Paris: Editions Des Deux Coqs D'or, 1962; Biology – A Colourful Introduction to the Wonder of Life. Feltham, Middlesex: Hamlyn Publishing Group Ltd, 1968; or En Gyllene Bok om Biologi. Stockholm: Folket i Bilds Forlag, 1968. Note that all of these versions included all of Harper's illustrations.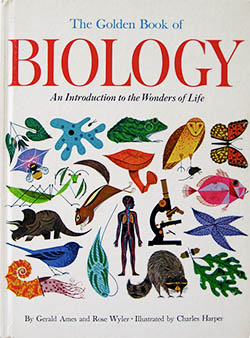 2. From the Bulletin of the Center for Children's Books. 1962 Feb 15(6): 1. (online).
Unless otherwise noted all images are copyright 2013 Estate of Charley Harper and are used here by permission.
10 Sep 2009, updated 30 Jul 2015 ‧ Illustration