Leica
The 35mm Photograph
This silver-gelatin print, Devushka s Leikoi, was taken by the constructivist painter/ designer turned photographer Alexander Rodchenko with his Leica I. The beautiful image of his assistant and lover Evgenlia Lemberg,1 in Gorky Park ca.1934 is perhaps one of his best compositions. Rodchenko reportedly purchased the first Leica in Russia and was so strongly associated with the camera that a chapter in his biography is titled simply "Leica Photography."
Of course he wasn't the only one using a Leica. A list of Leica photographers reads like a who's-who of 20th century masters: Ilse Bing, Robert Capa, Henri Carter-Bression, Robert Doisneau, Alfred Eisenstaedt, Andreas Feininger, Man Ray, Leni Riefenstahl, Edward Steichen, even Stanley Kubrick, among many others, all shot with one model or another: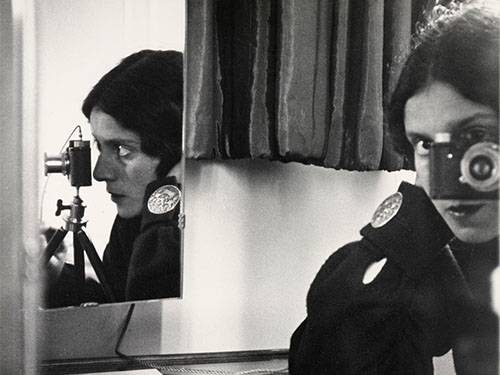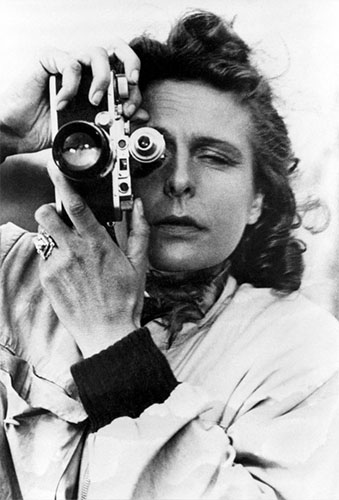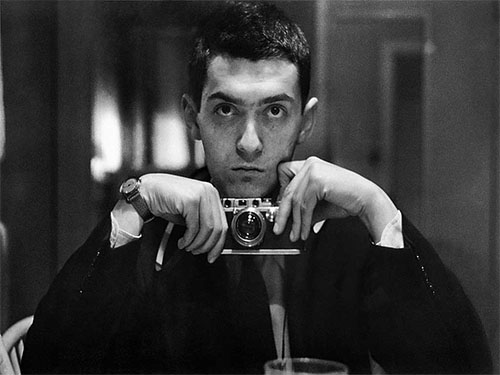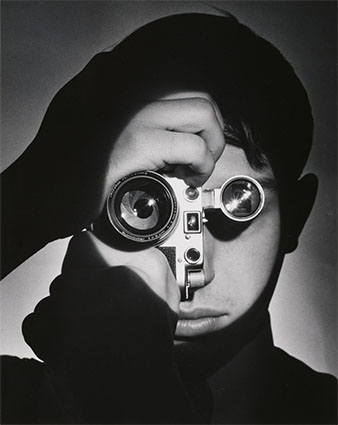 The Optische Institut von Ernst Leitz, Wetzlar, Germany had a long history of making microscopes and binoculars, but in 1913 Oskar Barnack, head of development, decided to build something competely different – a portable camera that used 35mm movie film. By advancing the film horizontally rather than vertically he was able to create a frame size of 24 × 36 mm and invented the 35mm format. Of course this small negative required an exceptionally sharp lens for adequate enlargement and after several attempts Max Berek, Leitz's chief microscope developer, created the f/3.5 50mm Elmax lens.
Although his advisors warned against it, Ernst Leitz II decided to market Barnack's design and the Leica was introduced at the Lepzig trade fair in 1925.2 The rather pricey camera with its small size, precision engineering and construction and extraordinarily sharp lenses soon became a favorite of professional photographers in Europe and America.3
The original Leica was incrementally updated over the next 20 years – the Leica I was introduced in 1930, the Leica II in 1932 and the Leica III in 1933 – and a complete range of interchangeable screw-mount lenses were developed. By the 1930s "Barnack's Camera" had become a complete photographic system.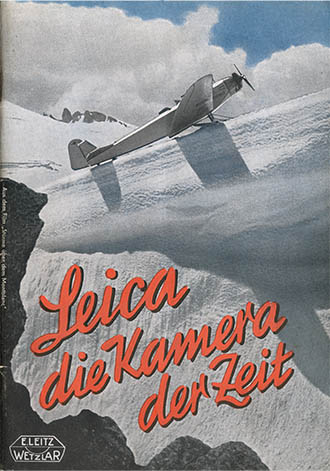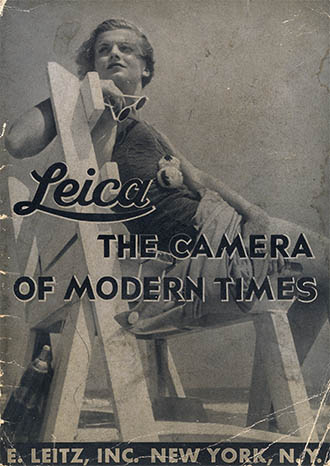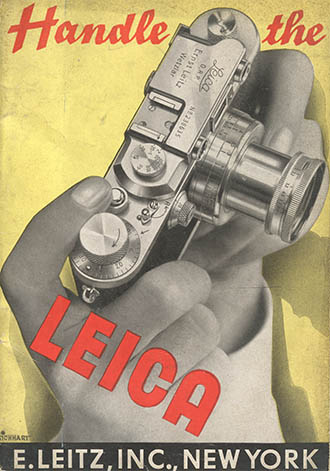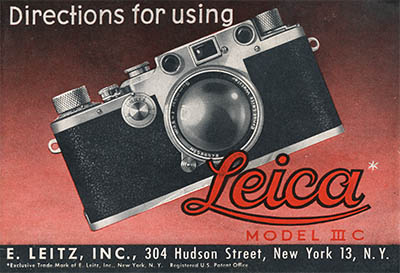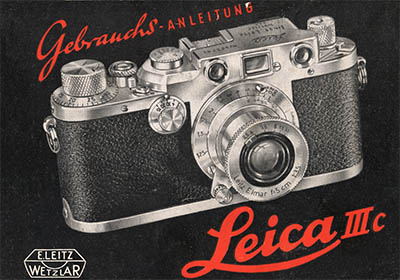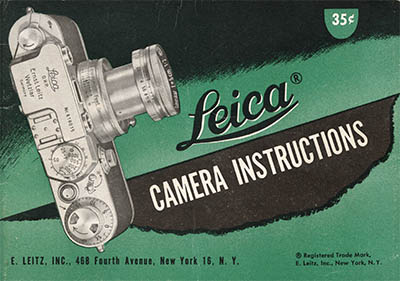 After the war Leica was facing increasing competition from not only Ziess in Germany but Canon and Nikon in Japan as well. Their response, introduced at the 1954 Photokina, was the M3. This was no incremental update of their earlier cameras but a revolutionary new design with a new lens system. It would become Leitz's most popular camera and has been described as the best 35mm camera ever produced – a classic in form and function.4,5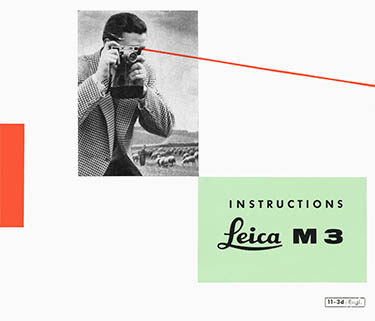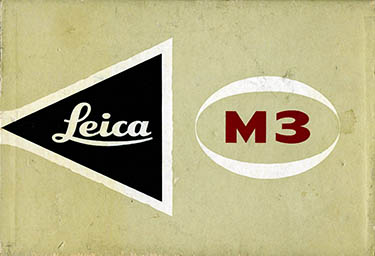 The M3 has been continuously updated over the last 50 years. Leica's current rangefinder models, the film-based M7 (2002) and the digital M9 (2009) are both directly descended from the M3.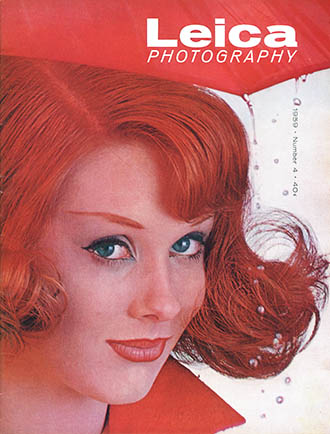 Barnack originally conceived the Leica as a tool for his landscape photography but its influence and legacy would be much greater than that. Its compact size, unobtrusive operation and exceptional optics allowed an undreamed-of freedom in artistic photography and reportage resulting in some of the most iconic images of the 20th century. Here is but a small sample: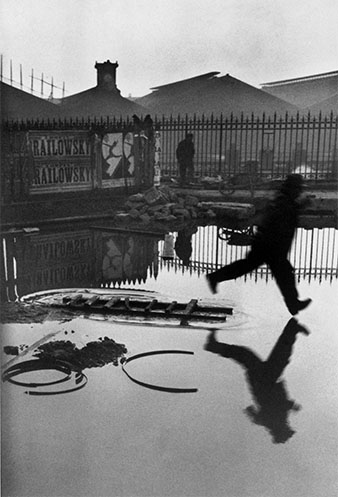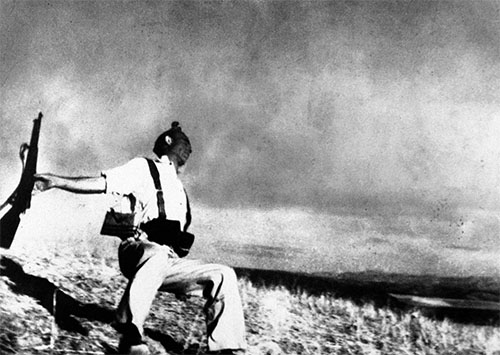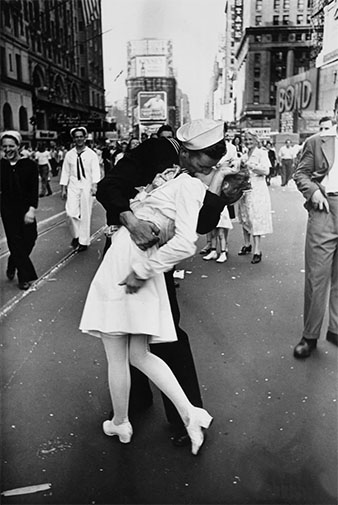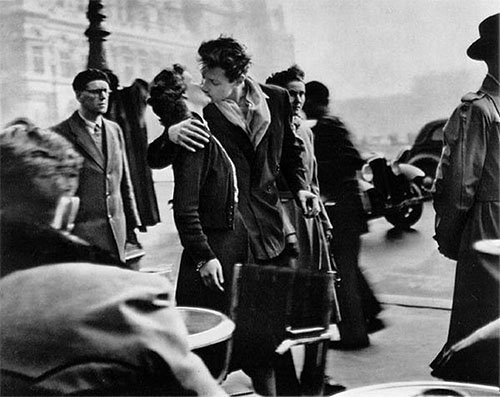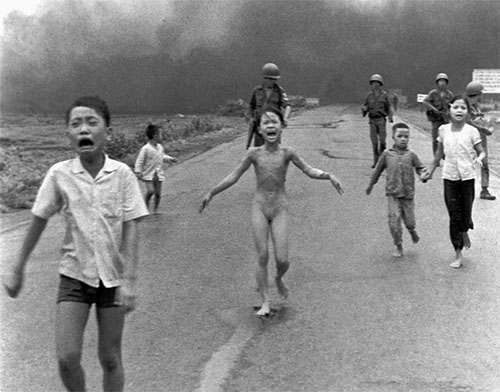 1. Rodchenko married the artist Varvara Stepanova in 1922 and would remain with her until his death in 1956. According to his diary he had several tragic affairs during the 1930s, including one with his student/assistant Evgeniia Lemberg. In 1934 she was killed in a train accident – a trip that Rodchenko was supposed to take with her but postponed at the last minute. Overcome with guilt and sorrow, he would dream about her for years after her death. Of course his grief didn't stop him from having an affair with her younger sister Regina, who died of gangrene in 1938. Here is a photo of Regina (with a Leica, of course) from 1935: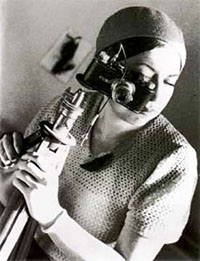 2. See: Ernst Leitz, Optische Werke. "Rollfilmkamera." DE patent 384,071. 3 Nov 1923. Which is available at Espacenet.
3. Leicas have always been expensive. The 1938 catalog lists the Leica IIIb + f/3.5 50mm Summar lens at 150 USD (about 2300 USD today) and the 1954 catalog lists the M3 + f/3.5 50 mm Elmar at 350 USD (2800 USD today). According to Amazon a current M7 + f/2.5 50 mm Summarit-M is about 6300 USD. Of course this is nothing compared to their largest lens, the howitzer-sized f/5.6 1600mm APO-Telyt-R, which goes for a little over 2 million USD. For at least a partial explanation of why Leica's lenses are so expensive see this promotional video (which, as you could probably guess, is also available in German).
4. For an incredibly biased, but super fun to read review, see Ken Rockwell's M3 page.
5. Industrial designer Carlo Alessi called the M3 one of the few designs of the 20th century which he thought was so perfect he would never try to change. During the 2010 WWDC keynote Steve Jobs introduced the iPhone 4 as "beyond a doubt, the most precise thing, and one of the most beautiful we've ever made... It's closest kin is like a beautiful old Leica camera."
27 Oct 2011, updated 21 Dec 2011 ‧ Photography