The Architectural Forum
This detail is from the cover of the Oct 1966 issue of The Architectural Forum. The illustration, titled The Pattern of Urban Housing, was done by architect-turned-designer Peter Bradford to illustrate an article on the Jun 1966 conference on "Our People and their Cities" and the Aug 1966 Senate Subcommittee hearings on urban problems that appeared in the issue.1
The Architectural Forum began life in 1892 as the Brickbuilder, published by Rogers and Manson of Boston, and changed it's name to The Architectural Forum in 1917.
Publishing magnate Henry Luce had the idea that building would be the "next great industrial effort" and bought the magazine in 1932 with the intention of "influencing life through architecture."2 Indeed, the monthly, which eventually provided a unique mix of theory, consumer and commercial architecture and design, as well as building industry news became the most influential architectural publication of its day.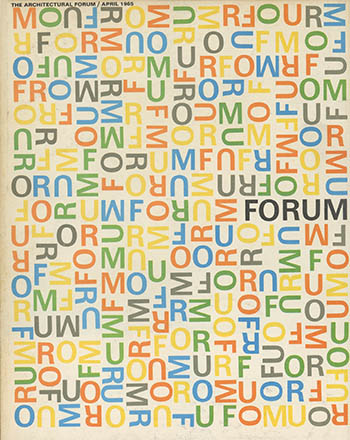 Under editors including Howard Myers, George Nelson,3 Douglas Haskell and Peter Blake there was perhaps no publication that so consistently and thoroughly championed twentieth century architectural modernism – everything from 1930s Art Moderne to 1960s Brutalism.
The art directors Will Burton (who Luce would move to Fortune in 1943) and, later, Paul Grotz, designed a magazine that, as you would expect, was every bit as modern as the architecture it covered. Over the years this included everything from art-and-crafts to art-deco, to mid-century modern and finally, by the mid-1960s, to rational, geometric International (AKA Swiss) design. These 1965–66 covers, directed by Grotz, are perhaps the high point of the magazine.
Although influential in the trade, the magazine never had a circulation greater than 60,000 and operated at a loss. On 27 May 1964 Luce sold the magazine to the nonprofit Urban America, who published it for another decade.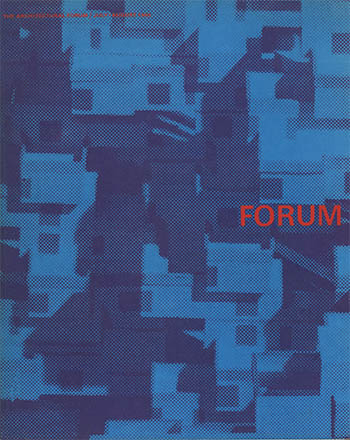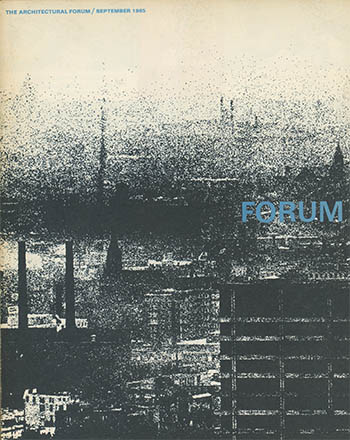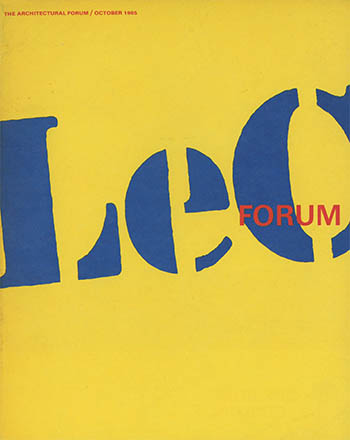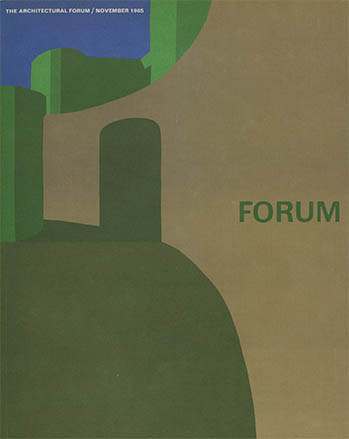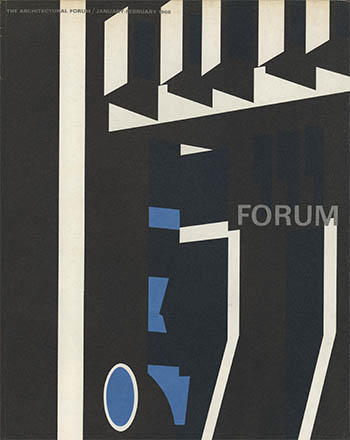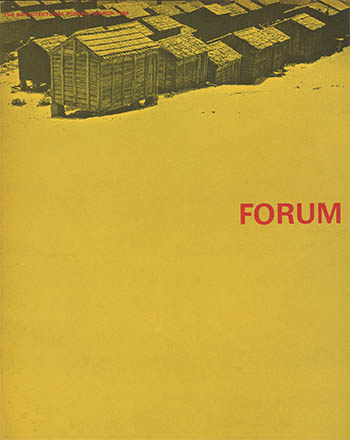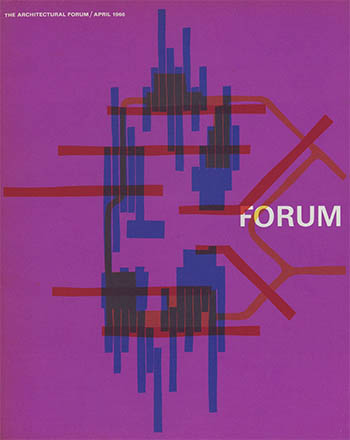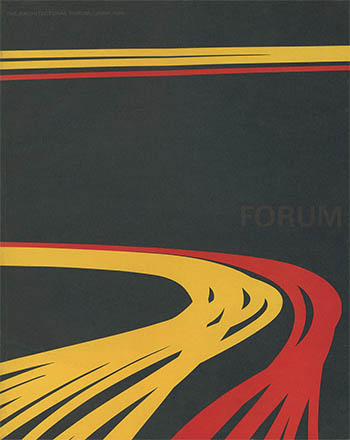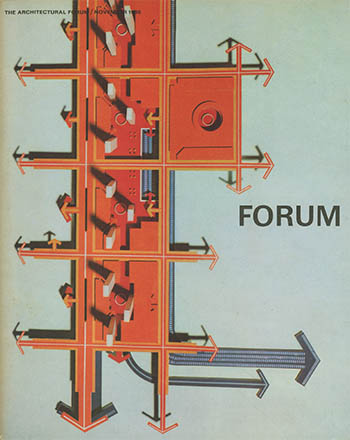 1. "Dialogue in Washington." The Architectural Forum. Oct 1966: 38–45.
2. See: "Press: Organ of Integration." Time Magazine. 11 Apr 1932.
3. True Story: Your humble narrator is writing this post sitting at my Herman Miller George Nelson Executive Management Group walnut veneer/laminate desk (w/ later t-pulls, ca.1960). The fact that my wife could buy this desk without me noticing and successfully hide it until my 40th birthday party surprises me to this day. I consider the desk – and her wonderfully egregious deception – to be the karmic reward for the walnet Herman Miller Lounge chair and ottoman (w/ down-filled cushions, ca.1956) I found for her at Goodwill several years earlier. The story of the chair is now part of family lore – remind me to tell it to you sometime.
1 Oct 2012 ‧ Design